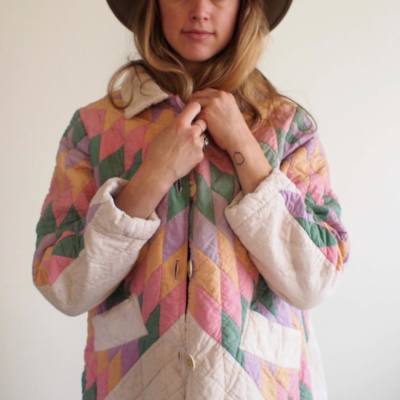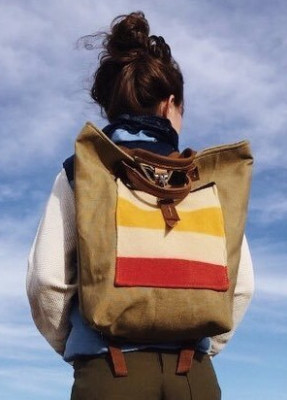 Opening Night
Fashion Show

We are excited to have Cactus Blossom Collective as a sponsor this year.  They will be presenting a Fashion Show during our Friday, Sept 1, Exhibit Opening at 5-9 p.m.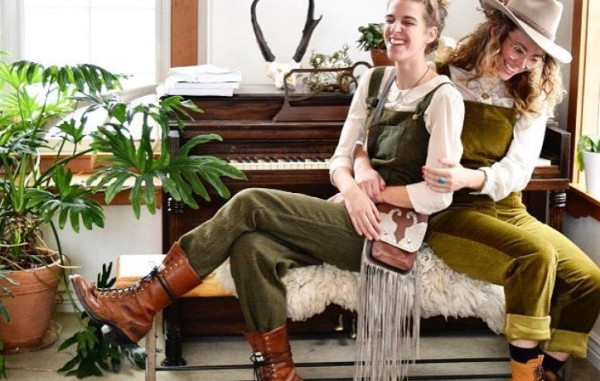 Featured at this Fashion Show and also at their downtown Livingston store are Montana designed and made clothing and accessories from all over the state.  Here is just a sneek peak of what we might see at the Fashion Show this year.
Also meet the Artists juryed into this years Textile Exhibition and enjoy the some special treats.   The Exhibition will be open:
Sept. 1, Friday Opening night from 5:00 p.m. to 9:00 p.m.
Sept. 2, Saturday 10:00 a.m. to 6:00 p.m.
Sept. 3, Sunday 10:00 a.m. to 5:00 p.m.

Quilting As Art: Connecting Tradition
to the Creative Soul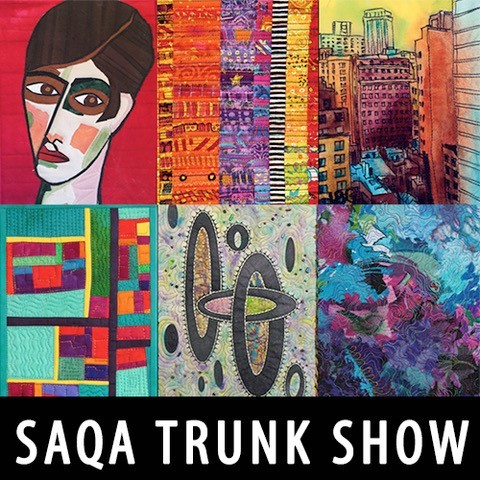 Saturday Afternoon: Spend time and conversation with a beautiful sampling of art quilts created by the members of the Studio Art Quilt Associates, known as SAQA.

SAQA is an international non-profit organization dedicated to promoting the art quilt and the artists who create them. SAQA has provided a Trunk Show of 50 small art quilts for your inspiration created by artists from many different states and countries. Each quilt lists the artist, artist's statement and the techniques used. 
This fun and enriching journey is led by Montana fiber artists, Gina Gahagan and Carol Kimble.  Both are members of SAQA and look forward to sharing the wonderful art quilts with you.  Carol is the Regional SAQA Representative for Idaho and Montana.
Limited seating.  Please sign up through our
contact page
 for the following times:
Saturday, Sept 2   1:00 - 2:00 p.m.  
                             3:00 - 4:00 p.m.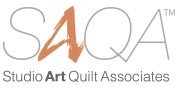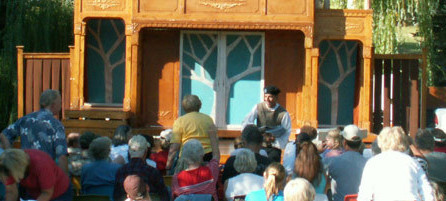 Saturday Evening Shakespeare in the Park
Montana Shakespeare in the Parks will be presenting
"You Never Can Tell" Saturday, Sept 2 at 6 p.m. outside in The Shane Center parking lot.  Bring your chairs!

From its humble beginnings in 1973, Shakespeare in the Parks has grown from a limited summer tour by a very small company of dedicated artists with an annual budget of less than $15,000 to a year round touring company managed by five permanent staff members and a small army of seasonal employees whose annual budget is now nearly $700,000. The company serves the entire state of Montana as well as communities in the surrounding states of North Dakota, Wyoming, Idaho and Washington and has become one of Montana State University's best known and most effective outreach programs.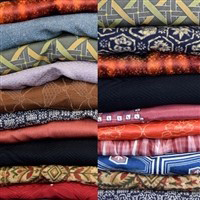 Come by and have coffee and pastries Sunday, Sept 3 from 10:00 to 11:00 a.m. while enjoying the textile exhibit.  Sister City also have a table in the Shane Center lobby all weekend.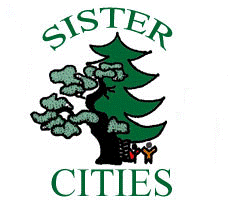 Help support the Sister Cities Livingston - Naganohara, Japan youth exchange this year by buying hand-made Kimonos and Kimono fabric this year at Festival of the Thread. This is a great opportunity. These kids and their families commit to 2 years of hard work fundraising every dime to send our 6 Montana youth to Naganohara and exchange their 12 Japanese youth to visit Livingston, Montana.